I love music festivals. How can you say no to an opportunity to hear a bunch of bands live in a day or a whole weekend? Listen, I'm not one of those people to drop $100+ for one epic concert, ehhhhh maybe Lady Gaga could persuade me one day, so I'm really turned on to the idea of spending about the same amount to hear a sweet lineup of bands in the same genre. I'm loving the fact that for such a small state Rhode Island still packs a punch in terms of music and culture. Check out this list of music festivals taking place over the Summer and see if there's something that might interest you in heading this way.
Also… If you're interested in or need some event work experience, a lot of these events invite volunteers to help with the back-end of the festival. As an added bonus you might get a better chance to meet the musicians in your favorite bands. How cool would that be?
United Folk Fest
July 1, 2017 // Noon – 9:00pm // Wilcox Park, Westerly
Free
Appearing: Blitzen Trapper, The Barr Brothers, Langhorne Slim, Michael Nau, Woods, The Low Anthem, My bubba, Elvis Perkins, Luke Temple, Little Wings, Barna Howard, Wild Sun
More information: Website – Facebook – Instagram

Swamp Stomp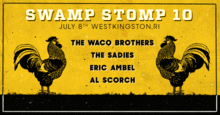 July 8, 2017 // 1:30 – 9:00pm // The Great Swamp, West Kingston
Tickets: $42 SOLD OUT!
Appearing: The Waco Brothers, The Sadies, Eric Ambel, Al Scorch
More information: Facebook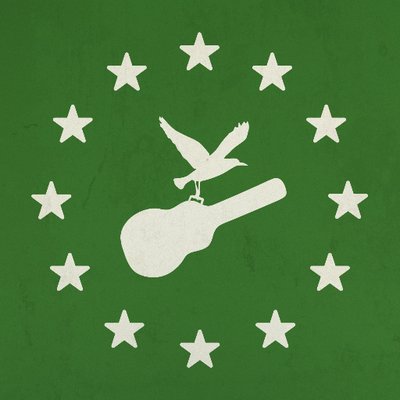 Newport Folk Festival
July 28 to July 30 // Fort Adams State Park, Newport
Tickets start at $85 SOLD OUT!
Appearing: Fleet Foxes, The Head and the Heart, Shovels & Rope, Regina Spektor, Ben Gibbard, Hurray for the Riff Raff, Alone & Together, Nancy and Beth, Blind Pilot, Carl Broemel, Aaron Lee Tasjan, Brent Cobb, Seratones, Big Thief, L.A. Salami, The Wild Reeds, Joshua Hedley, Matt the Electrician, Wilco, The Avett Brothers, Jim James, Offa Rex, Drive-By Truckers, Billy Bragg & Joe Henry, Angel Olsen, Nikki Lane, Mandolin Orange, Grandma's Hands Band, Joseph, Robert Ellis, Chicano Batman, J.P. Harris & Chance McCoy, Marlon Williams, Julia Jacklin, Jalen N'Gonda, Mt. Joy, John Prine, Speak Out, American Acoustic, Dr. Dog, Rhiannon Giddens, Michael Kiwanuka, Sunday Groove, Suzanne Vega, John Paul White, Whitney, Margaret Glaspy, Steelism, Pinegrove, C.W. Stoneking, Choir! Choir! Choir!, Berklee Gospel & Roots Choir, and MORE!
More information: Website – Facebook – Instagram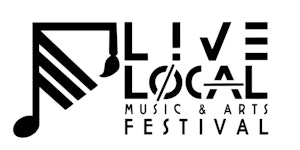 Live Local Music & Arts Festival
Thursday, August 3 // 11:00 AM – 9:00 PM // Great Friends Meeting House, Newport
Tickets: $15 online, $20 at venue
Camden Murphy, Nico Franc, The Z-Boys, Honky Tonk Knights, Hannah and Connor, Loose Trucks, Ethan Jaymes, Free Couch
More information: Website – Facebook
A Bridge Together as part of Newport Bridgefest
Thursday, August 3 // 6:30 PM // Fort Adams State Park, Newport
Free
A Bridge Together is an International Music and Dance Event Connecting American Jazz, African Beats and Indian Carnatic Music
Appearing: [ Dancers ] Riya Mani Kapoor, Sara Mani Kapoor, Swati Bhise, Rez Abbasi [ Jazz Artists ] Pawan Benjamin, Michael Gam, Sharik Hasan, Alex Ritz [ Indian (Carnatic) Artists ] V. Umashankar, Ramchandran Iyer, N.N. Siva Prasad, Nitin Mitta, Jay Gandhi [ West African Artists ] Maguette Camara, Boubacar Diabate
Newport Jazz Festival

August 4 to 6 // Fort Adams State Park, Newport
Tickets: Start at $65
Appearing: Béla Fleck & The Flecktones, Maceo Parker, Cécile McLorin Salvant, Naturally 7, Leslie Odom, Jr., Joey DeFrancesco + The People, Vijay Iyer & Wadada Leo Smith, Amir ElSaffar's Rivers of Sound Orchestra, Christian Sands Quartet, One For All, Evan Christopher Clarinet Road & New Orleans Brass, Rodriguez Brothers, Jimmy Greene Quartet, George Burton Quartet, Snarky Puppy, Branford Marsalis Quartet, Rhiannon Giddens, Christian McBride Big Band, Henry Threadgill Zooid, Vijay Iyer Sextet, Antonio Sanchez & Migration, Benny Golson Quartet, Uri Caine Trio, Diminick Farinacci, Gilad Hekselman, JoAnne Brackeen, David Torkanowksy, Peter Evans, Jason Palmer's Berklee Septet, David Leon, The Roots, Andra Day, Maria Schneider Orchestra, Hudson, Philadelphia Experiment: Questlovem Christian McBride, Uri Caine, Jason Moran: Fats Waller Dance Party, Tim Berne's Snakeoil, Bokanté, Theo Croker, Cyrus Chestnut Trio, Sean Jones Quintet, Cyrille Aimée, Vernon Reid, John Medeski, Marilyn Crispell, Orrin Evans, and more
More information: Website – Facebook – Instagram
Foo Fest
Saturday, August 12 // 1 PM – 1 AM // Empire Street, Providence
Tickets: $10 in advance / $15 day of / Kids 10 and under free
Appearing: Hott Boyz, Shira, Lifers, Midriffs, Minibeast, Hairspray Queen, Funeral Cone, The Funk Underground, Jodi Jolt and the Volt, Neutrinos, Queen Elephantine, The Daily Note Presents, Bellerophon, Edgar Clinks, D. Valor & Pyrex Lex, Hell Bent, Lady Queen Paradise, ZuKrewe
More information: Website – Facebook – Instagram
Reggae Festival
Saturday, August 12 // 12:00 PM // Bold Point Park, East Providence
Tickets: $41 advance/$51 day-of event // Children under 12 are FREE with an adult
Appearing: Freddie McGregor, Anthony B, Junior Kelly, Kabaka Pyramid, Taj Weekes & Adowa, Natural Element, DJ Realm of Omega Sound and DJ Matik
More information: Website – Facebook – Instagram
Blues + BBQ Festival

Saturday, August 26 // 2:00 PM // Bold Point Park, East Providence
Tickets: start at $21.75
Appearing: Kenny Wayne Shepherd Band, Robert Randolph & The Family Band, The Silks, Barrett Anderson Band, Cannibal Ramblers, Cee Cee & The Riders
More information: Website – Facebook – Instagram
Rhythm & Roots Festival

September 1 – 3 // Ninigret Park, Charlestown
Tickets: $175 to $225, Teens half price, 12 + under free
Appearing: The Mavericks, Rosanne Cash, Big Bad Voodoo Daddy, Natalie MacMaster and Donnell Leahy, MarchFourth!
Squirrel Nut Zippers​, Knickerbocker All Stars with special guests, The New Orleans Suspects with Paul Barrere and Fred Tackett of Little Feat, Marcia Ball, Steve Riley & the Mamou Playboys, Shinyribs, Jeffery Broussard & the Creole Cowboys, Pine Leaf Boys, Ten Strings and A Goatskin featuring Leonard Podolak of The Duhks, Big Sandy & His Fly-Rite Boys, Sarah Potenza & Ian Crossman, The Turtle Duhks, Los Texmaniacs, Courtney Granger & the Bad Hombres, Lilly Hiatt, Horace Trahan and the Ossun Express, Say Darling, Sunday Gospel with Sarah Potenza & Christine Ohlman, The Revelers, Alex Meixner Band, and more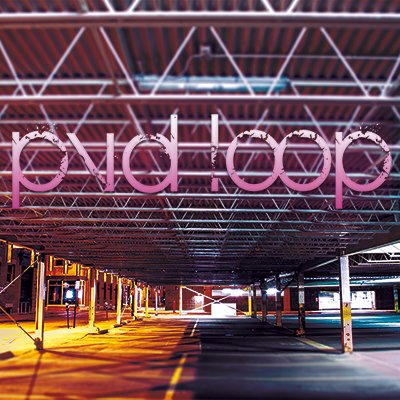 PVD Loop
October 13 to 15 // AS220, Providence
Tickets: Buy here
PVDLoop is a three day music & sound festival at AS220 in Downtown Providence. The festival presents local, national, and international live looping musicians in multiple genres including pop, jazz, experimental improvisation, ambient and beat box. This is the only satellite festival on the East Coast of the Y2K International Live Looping Festivals.
Appearing: TBA
More information: Website – Facebook
Photo by Aranxa Esteve on Unsplash